Let your clients buy and pay with Bobcoin.
Increase revenue by accepting Bobcoin payments.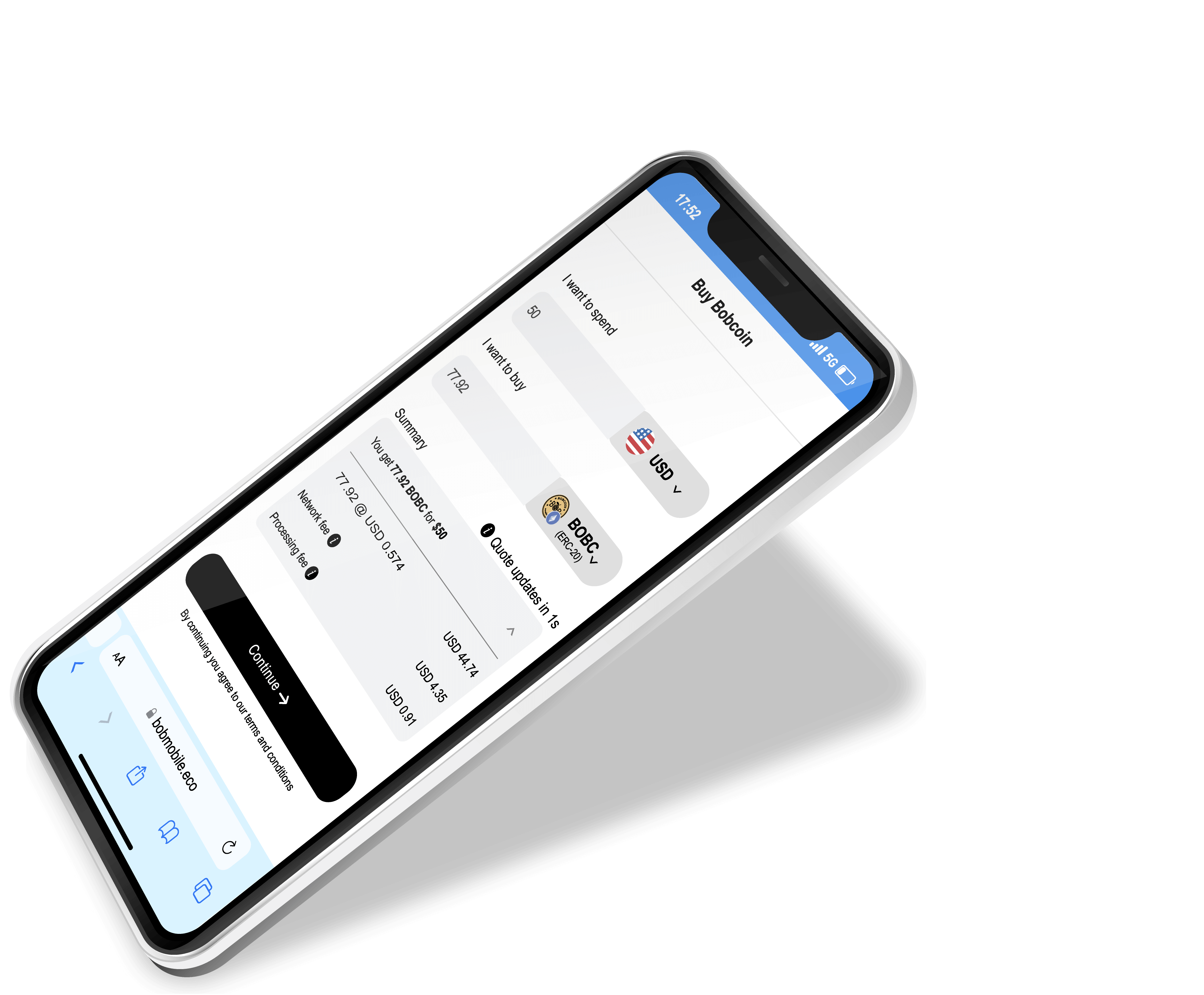 Battle-tested at hundreds of stores.
Just a few lines of code ensure seamless crypto payments. We've battle-tested Bobmobile at hundreds of stores, anyone can get connected to the crypto-economy in seconds.
Crypto payments with no risk of chargebacks.
Bobcoin payments are immediately executed on the blockchain and simply cannot be charged back.
Fulling the Crypto economy.
Bobmobile is a payments service for Bobcoin. What sets Bobmobile apart from other crypto payment services is that crypto buyers can use cash, debit cards, credit cards and all other major payment methods to complete transactions with Bobcoin within seconds.
Supported
Fiat Currencies
Trusted by hundreds each day.
Unlock the full potential of your revenue stream by enabling your users to seamlessly pay with Bobcoin.
Purchase Bobcoin with the speed of light.
All preferred payment methods to purchase Bobcoin handled.
Accept all major payment methods, including Visa, Mastercard, Apple Pay, Google Pay, SEPA Wire Transfers and Cash Payments.
No onboarding, instantly ready to use!
Instant verifications and extensive testing allow us to eliminate common drop-off points.
Our pass-through features ensure that users will never have to verify their identity twice.
There's an hungry market for the use of cryptocurrency (Bobcoin) as a payment method, connecting the physical and crypto world in an imaginative fast way. With Bobmobile, we are making it possible for millions of consumers to pay with Bobcoin.
Contact us for more info about Bobmobile.